After sanitary pads are found to be contaminated with dioxin, cloth menstrual pads become a good replacement. However, are the cloth ones really good choices?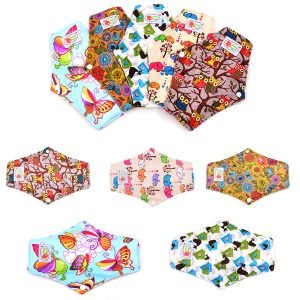 Cloth menstrual pads have similar shape with the commonly used ones. The difference lies in materials, either silk, cotton or hemp. It is also advertised to be very soft and rarely cause skin irritation. With silk and soft cotton material, this type also helps keep warm very well during the period.
Normally cloth menstrual pads consist of 3 layers. The top layer is made of woven cotton. The 2nd layer has absorbency function and usually made from cotton, hemp or bamboo. The 3rd layer is to provide leak protection.
Why consumers should be careful with cloth menstrual pads?
Many risks from using cloth sanitary pads cannot be foreseen. During menstruation, "private parts" of ladies are very easily infected if they are not kept clean. The cloth pads which are reusable many times might become dangerous if the hygiene is not assured. Because, it is quite difficult to ensure cloth pads carefully cleaned, dried and stored.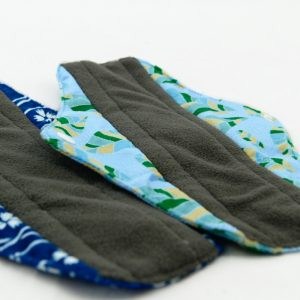 Secondly, in case cloth menstrual pads are made from poor quality fabric with low safety and weak absorbency ability, or made from products that have not been tested and certified by functional agencies, these pads will be highly likely to cause allergies and gynecological infections.
Moreover, in colorful cloths, there is an amount of chemicals used for dyeing. It will pose a threat if being used in direct contact with "private parts" for hours. Dyes in fabrics can be completely penetrated into "private parts", combined with the available inside bacteria, and cause an infected risk.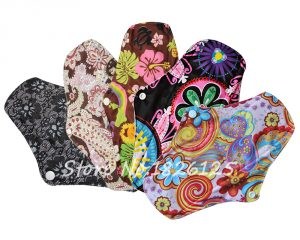 Besides, during usage, if it is not total cleaned or completely dried, germs might be left inside the cloth pads and attack vaginal, causing gynecological inflammation and other diseases.
Therefore, it is advised to choose products from reputable manufacturers with clear origin and suitable with your skin; follow the manual of each product and avoid using one pad for too long.