Carrot is not only popular but also pretty cheap. Carrot is rich in vitamin A that helps you enhance your vision. Besides, it can be used to protect your skin, make your hair thicker, treat acne, lose weight, etc. This article will help you discover great uses of carrot.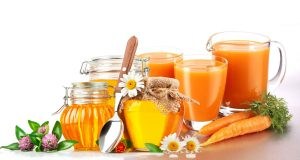 Treat acne
Carrot is rich in vitamin C that can help you protect your skin from inflammation. As a natural material, it is safe to use and enables to make your skin stronger. When you have a strong skin, you can find it easy to say goodbye to every spots. The content of natri found in carrot is helpful to take toxins in your body away.
You can eat carrot directly, make carrot juice, or cook. A mash of carrot and some olive oil drops in 15 minutes is a good advicee for a fair skin.
Reduce wrinkles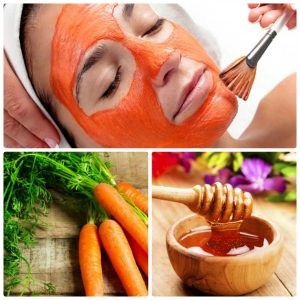 Carrot can help to reduce wrinkles by slowing down aging process and maintian skin flexibility by improving collagen content of your skin. You can make a mash of carrot by boiling it with water or pureed it, then mix with a spoon of oatmeal. Apply this to your face in 20 minutes, then wash with water. Do it once a week and enjoy the great thing.
Make your hair thicker and freer shiny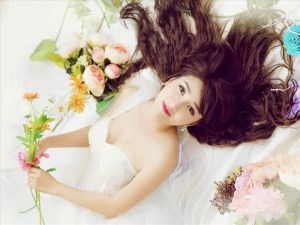 Vitamin C and vitamin E found in carrot can help to improve blood cycle of your head skin. According to this, your hair is aroused to grow thicker and freer shiny. To get this great result, you should drink 100 grams of carrot juice every day. You can also create a hair incubation mash by mixing two stewed carrots with an avocado, apply this to hair in one hour then wash it clean.
Help to make your nails stronger
Carrot contains a high content of biotin (vitamin H) that is important to enrich nails. Eat carrot daily and you can early recognize the improvement.
Reduce bruise and prevent dry skin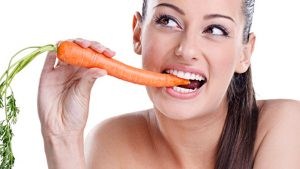 Carrot contains kali that is useful to reduce bruise and dry skin. First you stew carrot, apply it to your face in 20 minutes, massage your face with some olive oil, then wash with warm water. You should do these two times a week. After one month, you can see the wonderful thing.
Remove rashes
Thanks to high content of beta carotene and other vitamins, carrot seems to be good choice to reduce rashes cause by eczema or some other skin diseases.
Support to process of losing weight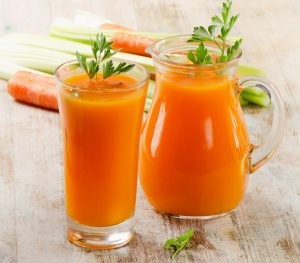 Rich in vitamins and fiber, carrot not only helps to prevent constipation but also makes you feel full in longer period. Try to find your own daily recipe with carrot and enjoy the perfect body shape.
There is one important thing to remember. You should adjust a suitable amount of carrot to your body.