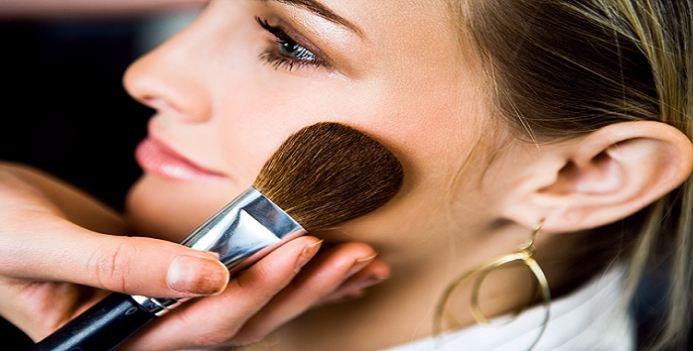 The skin, our body's largest organ, is a vital barrier that keeps us safe from infection to a waste disposal system. Quite simply the skin's importance cannot be understated. And for centuries, we've been obsessed with it. Just turn back the clock to the first century B.C., during Queen Cleopatra's time, and you'll get an idea of how far back the fad began.
With about 7.7 billion souls in the world, diversity is an inevitability. We all have different traits about ourselves that we just can't escape. It's, therefore, no surprise that even our skin types vary. There are primarily five skin types: Normal, oily, dry, combination, and sensitive. Let's scratch the topic of sensitive skin, shall we?
What Is Sensitive Skin?
Maybe your neighbor got a new cat, and you suddenly started itching. Or you've noticed that your skin gets irritated when it gets too cold or too hot. Or perhaps you've been pushing to meet deadlines at work, and you notice your skin is drier than usual. All these are indicators of sensitive skin.
The thing is, when it comes to sensitive skin, several things could trigger a change in your skin, from weather changes to household pets to high-stress levels. It's therefore vital to learn what triggers your sensitivity and what you can do to protect your skin from breakouts of dryness, itching, redness, or burning.
Can I Still Wear Makeup with Sensitive Skin?
The simple answer is yes. Just because you have sensitive skin doesn't mean you have to miss out on getting dolled up. There are many products you can access and steps you can take to get around the issue of sensitive skin.
Eyebrow Pencils
Bushy brows aren't exactly most people's idea of an ideal look. Eyebrow pencils have become so crucial in today's makeup routine you'd be hard-pressed to find a makeup enthusiast without one. So whether you want to fill out your eyebrows or shape them, an eyebrow pencil is the perfect accomplice.
Pick the Perfect Primer
You always need to prep your skin for a makeup session. That's why a good primer is so vital. A primer acts as a barrier by creating an additional layer between your face and the makeup. Also, if you want your makeup to stay in place longer, take advantage of a primer.
Cleanse Your Skin
Before applying any makeup, use a cleanser to get rid of any oil, dirt, or unwanted debris on your skin. Use a gentle cleanser with some water to remove excess amounts of sebum and unclog your pores for that fresh look. When it comes to choosing a cleanser for your sensitive skin, look for a mild and soap-free cleanser. Keep track of the weather as well, and use oil cleansers for colder, drier months and something water-based for humid, hot months.
Moisturize
A face cleanser, particularly a soap-based cleanser, can leave your face dehydrated. And if you have sensitive skin, dehydration often goes hand-in-hand with irritation. Good moisturizer soothes and revitalizes the skin by blanketing the surface in a layer of hydration. Moisturizing your skin has the added advantage of calming inflammation.
Keep Out the Sun's Harmful Rays
Sunburn with sensitive skin makes for a pretty awful combination. The sun's ultraviolet radiation is the usual culprit, and once it overpowers your skin's protective pigment, you're toast (pun unintended). In extreme cases, sunburn ends up giving you swollen blisters, and you may even end up developing chills, fevers, and experience weakness.
Applying some sunscreen before you put on makeup can add a much-needed layer of protection to the skin. This simple exercise effectively lowers the amount of sun based damage that your skin might experience. The best option for your sensitive skin is a high SPF (sun protection factor) sunscreen. Look out for SPF 30 and SPF 50 sunscreens that block 97% and 98% of UVB rays offering adequate protection.
Give Multitasking Products a Try
When it comes to makeup and sensitive skin, perhaps the best philosophy to go by is "less is more." But why? Well, applying fewer products on your skin could keep your skin less stressed. Multitasking products help you stick to a minimal routine while achieving the same goal of enhancing your look. When looking for any multitasking product for your sensitive skin, look for something that provides a good range of coverage. It would also help to find something that hydrates the skin and has the added protection of sunscreen.
Use Concealer and Foundation Sparingly
You might be tempted to occasionally use a little more foundation to hide those peaky blemishes. What's the worst that could happen after all? Well, excessive amounts of foundation could lead to acne, boils (ouch!) and irritated skin. This effect is down to the fact that too much concealer or foundation clogs pores, trapping a lot of grime on your skin.
So, if you have sensitive skin, take it easy on concealer and foundation use. Whenever you're applying either of the two, remember to use them only where they're needed rather than entire facial surfaces. That way, you'll let the rest of your skin breathe.
Always Remove Your Makeup
With great makeup comes great responsibility. It's almost criminal to sleep with your makeup on. You'll be doing a great injustice to your skin by suffocating it under the mask of layers of makeup.
Here's the thing; after going through your day, bacteria end up sticking to your foundation. Leaving it on as you sleep gives the little critters ample time to wreak havoc on your skin. The result is breakouts, irritation, and possibly acne. So, let your skin breathe and regenerate after a day under the yoke of makeup.
Having sensitive skin can be quite a challenge. Looking for just the right range of products that suit your skin type may not always yield the desired results. But by following these tips, you'll be a little better off in tackling your skin and makeup issues.